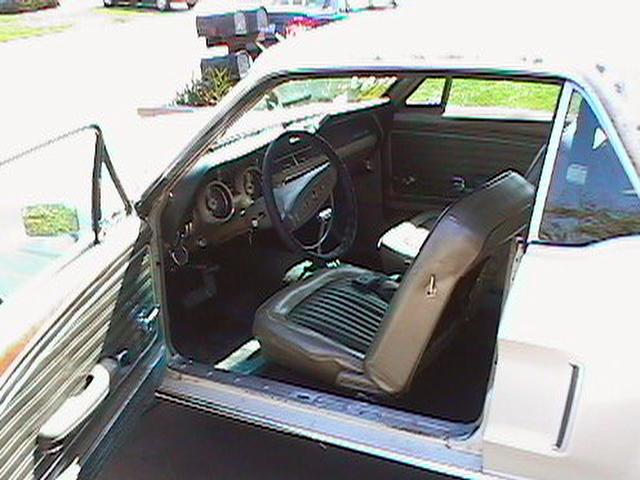 Interior
The interior was fairly easy to redo. With the seats out, carpet goes in easy. While the seats were out my dad and I were able to replace the seat covers with a little patients and the right tools. With everything out we sprayed ivy gold lacquer in all the appropriate places. Finally we reassembled it all with new dash pieces/bezels, and ta daaa: Like New again.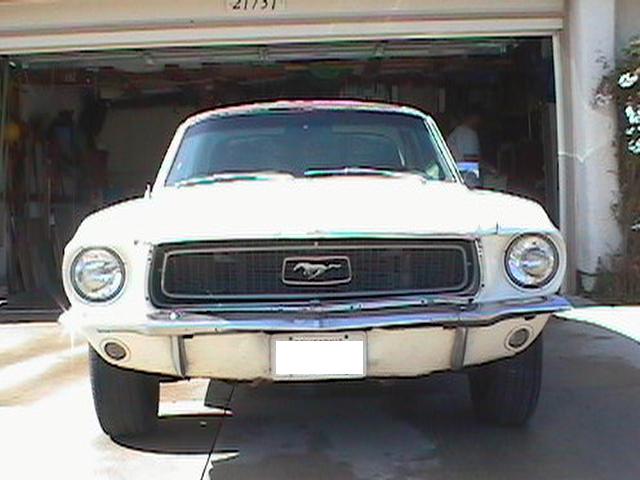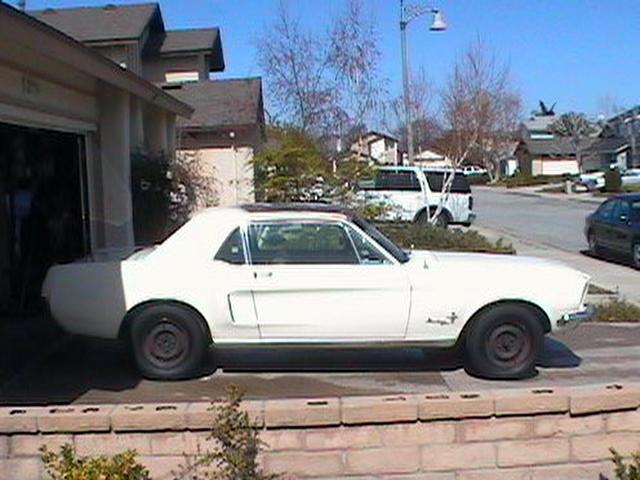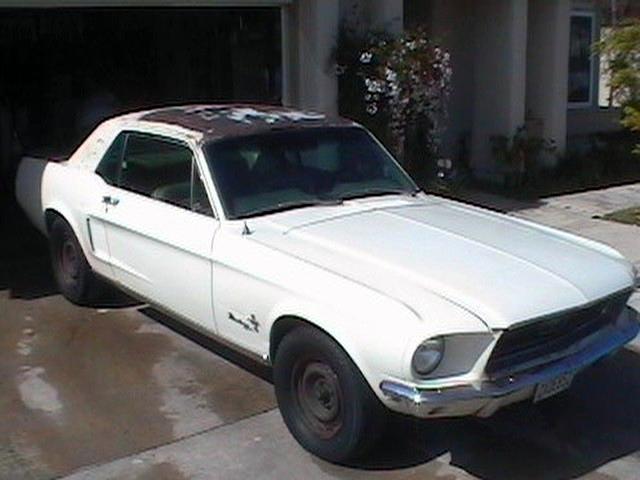 Roof Rust
The rusty roof was due to the previous owner removing the vinyl top and leaving the bare steel vulnerable to the elements. At first we tried naval jelly, but it wasn't working. Then we sanded the roof to bare steel and spray painted it. We didn't need to worry about it being perfect, only sealed from rust.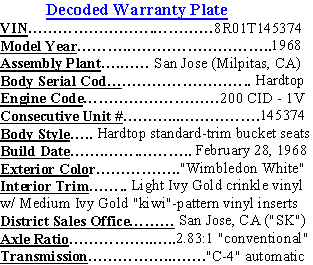 Nada Price Guide for my Mustang
CD Player
I know purists scoff and mock my need of a CD player, but its my car so I don't care what they say. I enjoy having the new commodity in my classic. It doesn't stand out like a sore thumb, and its able to crank out the tunes no problem when I'm cruisin'.
Engine
The engine compartment cleaned up surprisingly well with a pressure washer. This inline 6, 200cid engine has yet to give me any hassles. It runs great and has enough power to be fun. I put in a new A/C compressor w/ the r-134a conversion, and a new, correct, carburetor. So everything is easy to maintain and keep running.
Wheels
My stang originally came with black steel wheels and no hubcaps. I swapped them out for these modular chrome wheels and radials. I think they fit the look of the car perfectly. Its a bonus that the wheels were only $40 a pop.
Trunk
I wanted the trunk to look more clean and custom. So, I cut my own carpet and spare tire cover out of simple black carpet. After making a pattern out of paper, I just cut and inserted. I also added an automatic trunk release with the button hidden in the ash tray. The bazooka tube was the last and best addition to my trunk.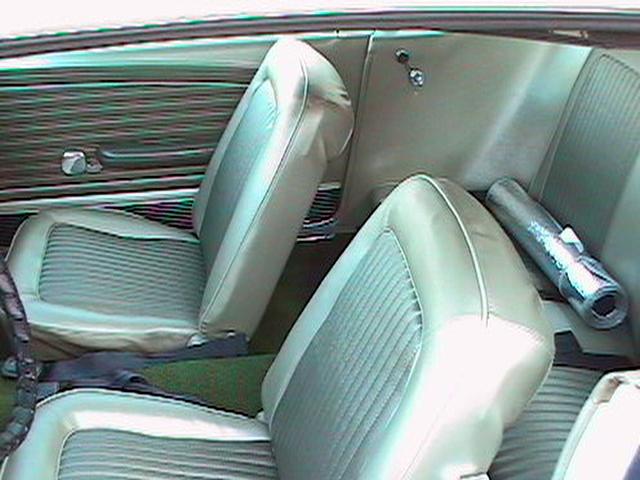 Paint
For this car I decide to go with Maaco. It looks spectacular for a daily driver, but is not quite a show car finish. I've had to take it back numerous times for small paint imperfections and a few tool made imperfections. I'd say, unless you have the car completely stripped down so that you're not worried about overspray , don't take it to Maaco for a quality job. I suppose you could take a car there if you enjoy wasting time driving back and forth to Costa Mesa.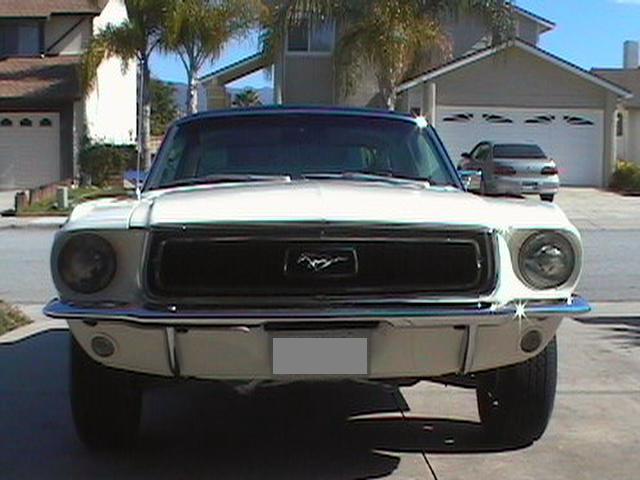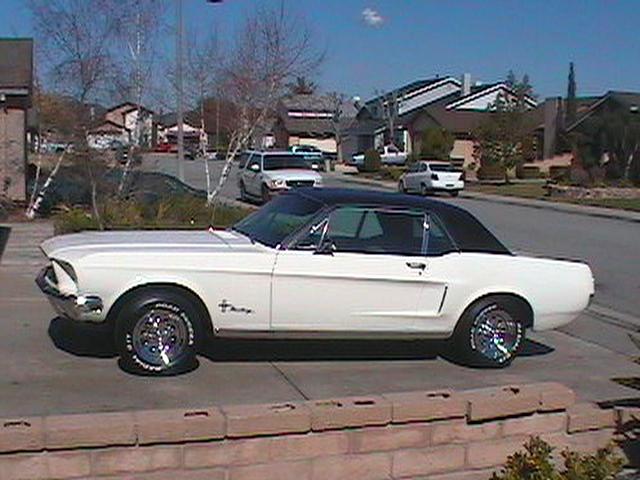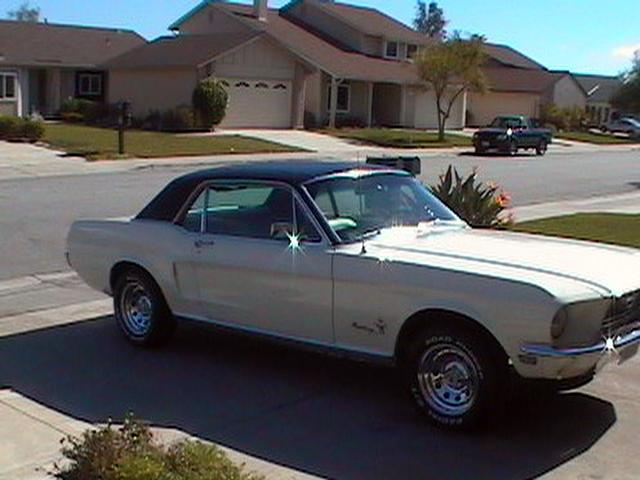 Vinyl Top
Originally I wanted to make it be a clean looking hard top, because that's all I had seen so far. Due to our crude method of sanding, I decided to keep the vinyl top. We had a local upholstery shop do the work, so we didn't screw it up. I am very pleased with the look the top gives my car.